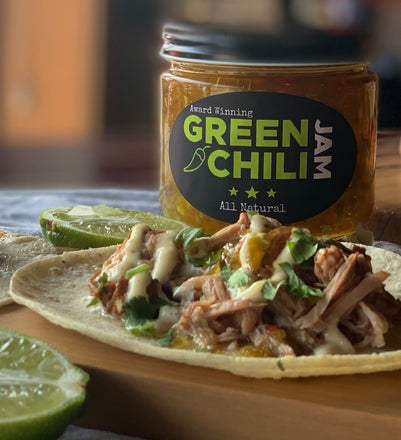 Green Chili Pork Tacos
All I have to say is, YUM! Looking for something different for Taco Tuesdays? Grab a jar of our Award-winning Green Chili Jam and I guarantee you won't be disappointed!
Green Chili Jam and Pizza?
I bet you had no idea just how versatile our Green Chili Jam really is! It's not your grandma's jam, but she'll love it too! With that amazing sweetness and just a kick of heat, it's destined to be your new favorite.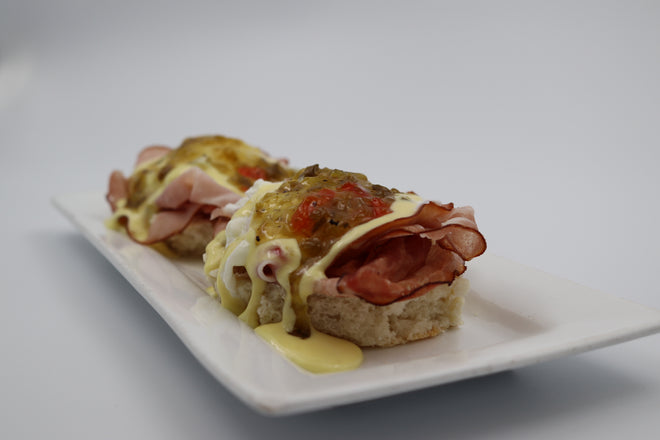 Eggs Benedict with a kick!
Instead of serving just any Eggs Benedict for brunch, top them with our Green Chili Jam and you'll never go back to the original! Serve it with your favorite Bloody Mary for the perfect brunch.
*Expert tip, Green Chili Jam can add something special to that Bloody Mary too!
Awards and Accolades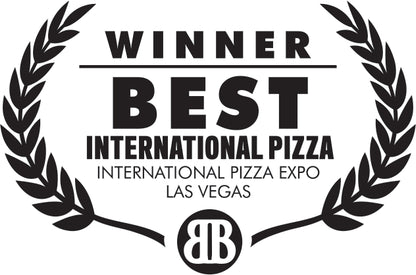 Best Pizza in America
That's right! Boombozz Pizza won "Best Pizza in America" in the International Pizza Competition at International Pizza Expo featuring our Green Chili Jam!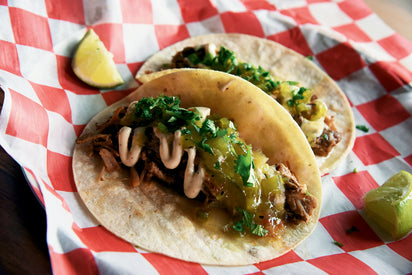 Best Taco in Kentucky
Featured product

Taste the Flavor!
Ignite your senses with this ALL-NATURAL, Sweet & Spicy creation! Try it on Burgers, Tacos, Fries, Snacks and more!
Blog posts
Lazy Green Chili Jam Brownies
October 26, 2020
These brownies are chewy and moist, with just a hint of heat – barely noticeable unless you are looking for it. But once you realize it's there, you can't help but appreciate the amazing compliment it is to the chocolate, and you won't ever want just a regular ol' brownie again!
Green Chili Jam Candied Bacon
December 10, 2019
Yes, you read that right, BACON! What better way to enjoy your two favorite things than combining them into one, sweet and spicy, bacon-y treat? Even better, it's so easy to make. 
Testimonials
A flavor combination I didn't know I was missing. It's my new go to pepper jam now!
– Zach
So delicious! Cream cheese, Green Chili Jam and crackers, quick and easy appetizer and my family couldn't get enough of it!
– Sandy
It's the kind of jam that you want to buy for your friends just so they'll invite you over to eat more of it!"
– Graff
Just the right amount of sweet and a little heat make this jam delicious! Nachos, tacos just aren't the same without it now. If you are on the fence about trying it, give it a shot - you won't be disappointed.
– -Kyle
Our Story
We've spent a lifetime creating amazing food. And now, we want to share it all with you.
Nutritional Facts