Green Chili Jam Gallon
$25.00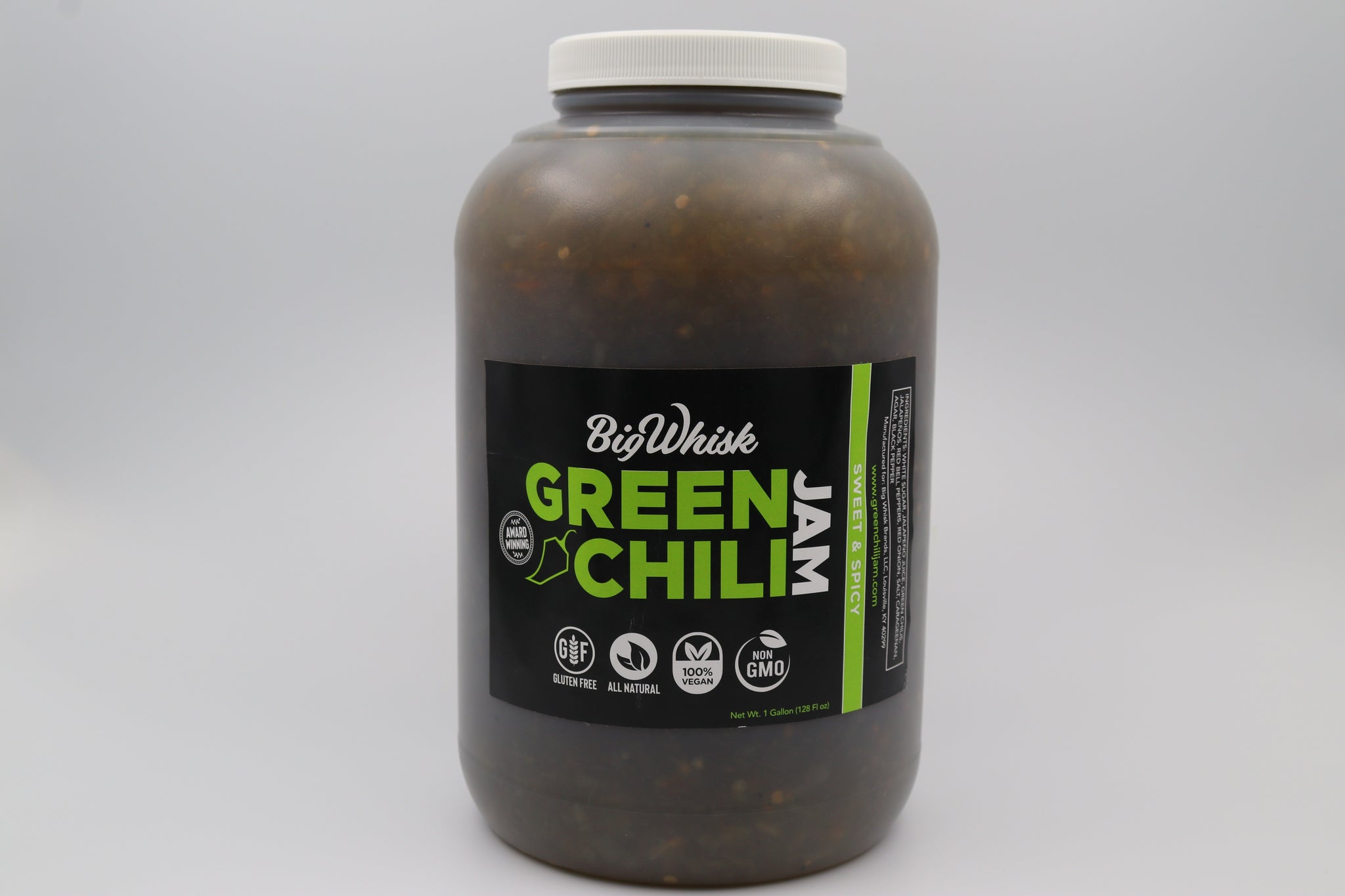 Green Chili Jam is a custom jam that is sure to bring layers of flavor that are out of this world! It starts sweet and finishes with the perfect amount of heat. And, it's all-natural, gluten-free, vegan, and non-GMO!

It's the perfect addition to tacos, pizza, nachos, meats, biscuits, and even some of your favorite desserts! Trust us, you need Green Chili Jam brownies in your life!

It works great as a marinade, glaze, spread, dip, sauce, dressing, and more.
This is the perfect size product for restaurants, caterers, food trucks, or charcuterie board companies.

It truly is the "Jewel of Jams"!